I am truly pleased to announce a pair of back to back retreats to be held in March of this year over Spring Equinox at a gorgeous location on the beach in Isles of Palms, South Carolina. I will conduct the first one called Dreams and Divination from March 21-24; and my good friend and colleague Kedar Brownwill conduct the second one from March 27-31. Come to one or come to both! 
Each of these retreats are a fund raiser for Rites of Passage Council. By participating you support not only your own deep soul work, but also that of many others who will benefit by the continous offerings of Rites of Passage Council. Sign up at the above link to receive their quarterly newsletter telling of the many offerings not only near Asheville but in many other places around the globe.
Here is the information describing each of the retreats, including a link to register. Please let me know if you have any further questions. Space is limited so register soon if you want to come. We would love to share this grand opportunity with you.
With love,
Tayria
Tayria Ward, Ph.D. has worked consistently with her own and other people's dreams for more than 40 years. A dream led her into the discovery of deep work with divinatory methods. This workshop will be an experiential engagement with learning the language and medicine of your dreams, amplified by guidance delivered through oracular consultation. An intimate community is built through this work together, held in the powers of a pristine natural setting.
Join us for this powerful and inspiring weekend of finding our individual and collective voices through song, stories, music, time in nature and ceremony and braid together deep somatic processing and shamanic healing. Together we will draw upon our own stories to gather the medicine of clarity, wisdom, healing and courage to live a more authentic and inspired life.
Announcing a New One-Year Mentorship Course
Join an intimate group of 15 for a year-long mentoring program with Jocelyn Mercado and myself.

Dearest friends,
I am very excited to announce a new program that Jocelyn Mercado and I have been putting our full hearts into developing for a long time now. Please take a moment to discover what the intentions are for this time together. Whether you would like to join us or not, your heart may want to align with the love, hope and thought of what we are creating as a Sacred Way to be in and with the Earth in this intense and creative moment we find ourselves in. I hope some of you might join us on this unique journey.We have designed this program as a way to create an intimate community who will experience a deeply meaningful rite of passage, remembering who we truly are in our most ancient hearts and souls.
"Together the patient and I address ourselves to the two-million-year-old [person] that is in all of us. In the last analysis, most of our difficulties come from losing contact with our instincts, with the age-old unforgotten wisdom stored up in us. And where do we make contact with this old [person] in us? In our dreams."
~ Carl G. Jung
This statement describes well the work that I constantly feel that I am doing with others, and that Jocelyn and I are intending for this course. It is more than time for us to reawaken the wiser, older, viable human who knows how to live joyfully and sustainably on this planet.
As humans, through rites, rituals, ceremonies, deep dialogue, strong and pure intentions we have the capacity to elevate the vibrational frequencies on this planet and to bring ourselves back into harmony with the Balance of Life and Nature. When we work humbly and diligently with the Source of Life, and the visible and invisible supporters of Life, we will be guided and given instructions about how to create a nourishing and fruitful existence for all our relations. It is possible. We sincerely believe it is possible.
Awakening the Ancient Ways is a one-year mentorship program designed to profoundly assist us with this by aligning ourselves to these Sources, holding our hearts together with deep intentionality and having fun with sweet connection to each other as we journey through. It begins May 1, 2018. I encourage you to go to this page read more details about it.
Here is a summary of where our adventures will take us each month, as we flow with the cycles of the moon, the seasons, the Dreamtime, and our collective discovery process. 
Prepare for magic & mystery! 
May 2018: New Beginnings
Creating sacred space; becoming a part of a sacred community
Opening circle and introductions
Preparing your mind & body for our adventure
Creating a daily ritual to support you in this year-long process of growth
June 2018: Summer Solstice ~ The Imaginal Realm, Inspiration, and Cultivating Your Visionary Ability
Accessing the Imaginal realms
Shamanic Journeying & trance states
Receiving inspiration & insights from a higher power
How to strengthen your visioning abilities
How to integrate your visions with your everyday life
July 2018: Exploring the Dreamtime & Oracular Readings
Develop skills and strengthen habits for dream recall
Learn the symbolic language of dreams
Harness the wisdom and power of the dream to guide your waking life
Awaken awareness of the Dreamtime as a dimension of waking reality
Learn the art of Oracular consultation to strengthen your intuition and work with your guides
August 2018: Unlearning & Letting Go
How to disconnect from mainstream /modern / industrial based ideologies & worldviews in order to connect with the Ancient One within you
Releasing that which no longer serves you; relinquishing past conceptions of Self
Allowing the sacred process of break down to occur
Understand the alchemical importance of the Nigredo or Black Sun
Breaking through to new worlds of perception & consciousness
September 2018: Autumn Equinox ~ Re-Membering & Re-Connecting to Your TRUTH
Write the sacred story of your life
Cultivating the voice of your intuition
Asking your heart & higher self for guidance
We are all indigenous in our depths, and emerge from indigenous ancestry ~ Why the Indigenous Worldview is important & how to shift toward it in your life
Introduction to Vision Quest
October 2018: Vision Quest and Re-Integration
Online-only students will be guided to experience Vision Quest near their own residence (outdoors if possible, indoors if not)
Students registered for the Sacred Gathering Retreat will experience Vision Quest and Sweat Lodge with the group in/near Asheville, NC
We are planning this so that EVERYONE (online & in-person) will experience Vision Quest during the same weekend! This will be October 5-7, 2018.
Re-incorporation & re-integration ritual ~ How to bring what you've experienced back into your life, family, and community
Open sharing session ~ We will all grow & benefit from hearing one another's stories, and from speaking the truth of our own experiences
November 2018: Descent Into the Underworld
Dis-Memberment as a powerful catalyst to Re-Membering
Welcoming in the shadow aspects of our world & our selves
Inanna mythology & making the darkness conscious
The Ancient Mother Goddess welcoming us into the mysteries of birth, life, death, and re-birth
December 2018: Winter Solstice ~ The Return of the Sun ~ Lighting the Sacred Fires ~ Honoring the Sacred Sites
Immersion in the power of our own energetic vibration to heal self, others, & planet
Solidifying our energetic connection to Earth
The power of place ~ How the ancient sacred sites are witness to the vastness of what we as humans, and the energetics of the Cosmos itself, are actually capable of
The information carried by those places & how to access this in our own lives
Celebrating your personal fire ritual
January 2019: Going Inward ~ Making Space for Healing
Our cosmic heart ~ The heart as an organ of perception, not just a pump
How colonizers have treated Africa is how we have treated the terrain of the heart
How we treat our physical bodies mirrors how we care for the Earth ~ Both individually and collectively
Taking time for rest & rejuvenation ~ A critical aspect of the feminine to counterbalance the over-emphasis on constant growth
February 2019: Out of the Darkness, We Birth a New Vision
Looking at our world today with hope and empowerment: What needs to be dismantled? What is the entirely new way that we are being called to live?
How to emerge from the "cave" of our experience and re-enter the world freshly
Identifying new visions for the future, personal and collective
How to create the Viable Human, a species that lives collaboratively with all of Life
March 2019: Spring Equinox ~ Opening the Sacred Pathways
Ley lines, star lines, paw lines, dragon lines, serpent lines ~ Ancient teachings on the energetic life force of Mother Earth
Creating a sacred connection with an aspect of the Earth (tree, portal, spring, mound, mountain)
Sacred rituals to raise the vibration of all life and of the Earth
The Song of the World ~ Asking to hear the song of a place
The importance of getting your bare feet on the Earth​​​​​​​
April 2019: Activating a New Mission for Our Collective Future
Students registered for the Sacred Gathering Retreat will experience a deep immersion in co-creating a new reality with the group in/near Asheville, NC
Open sharing circle: What was your pinnacle moment, what was your biggest shift?
Further expanding ourselves by hearing the experiences of our community members
Practical approaches to going forth & igniting your mission
Closing the circle, making space for our continual rebirthing process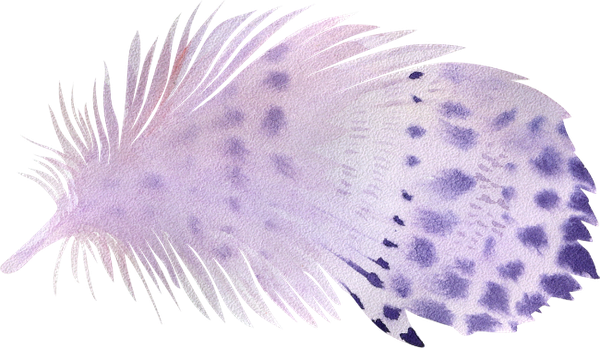 Through our work together in Awakening the Ancient Ways, you will become profoundly connected with vast resources. These resources are available to us as our birthright, because we are the children of the Earth & Cosmos, yet most people in our modern / mainstream / industrial culture have forgotten how to access them.
Prepare to be forever changed as you incorporate into your life:​​​​​​​
Intelligence from the ever-changing cycles of the sun, moon, & stars
A profound energetic connection with Earth
Wisdom from the Dreamtime and the Imaginal realm
Ability to heal oneself & to raise your energetic frequency … And the frequency of the collective
Intuition & guidance from our heart & ancestral knowing
Spirit guides, power animals, angels, and more … We are so guided, supported, and protected at every moment
Ceremony & ritual as powerful ways to re-member and connect & collaborate with the unseen worlds
Here is what you'll receive over the coming year (an incredible wealth of experiences to enhance your sacred journey):
2 Half-Day Virtual Retreats
24 Live Training Webinars + Mentoring and Q&A
6 one-on-one Dreamwork sessions with Tayria
6 one-on-one Transformational Coaching sessions with Jocelyn
Be a part of a small, dedicated Mastermind Group
Learn from 8 Additional Thought Leaders
Two Sacred Gathering Retreats near Asheville, NC (you can opt out of the retreats if you prefer)
Have Questions?
Schedule a free 30-minute consultation!
You can speak one-on-one with Jocelyn to ask any questions you might have, and she will support you in making the best possible decision about whether to join Awakening the Ancient Ways.
Important Note: If you don't see any dates or times that work for your schedule, write to Jocelyn and you can choose another time that works best for you.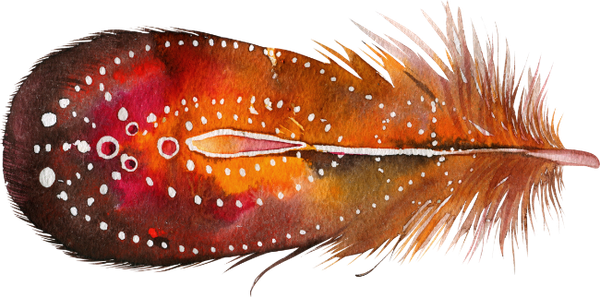 Exciting news: We are extending the super-low Early Bird Price for Awakening the Ancient Ways until March 22, 2018!
Also, we are offering some wonderful bonuses, including extra 1:1 sessions with me and with Jocelyn. Click here and scroll down to the bonuses section of the page to see all of the bonuses.
If you feel a YES from your heart & soul upon reading this information, know that you feel that way for a reason. We are reaching out to connect with 15 very special people who are ready to experience this year-long adventure with us. If this is you, make sure to take action! Don't let this opportunity pass you by. We want to meet you and experience this journey with you. If you feel called to this work, I hope you'll decide to join us for Awakening the Ancient Ways!
With love and great blessings,
Tayria
P.S. We are going to hold a LIVE Q&A on Tuesday, March 13th. Attend and ask Jocelyn and me any questions that you have, whether it's regarding Awakening the Ancient Ways, Dreamwork, raising the energetic frequency for ourselves & Mother Earth, or anything else that you have been wondering about. Bring your questions and we will answer as many as we can. We look forward to seeing you there!
​​​​​​​
LIVE Q&A Call! 
Tuesday, March 13th
10 am Los Angeles / 1 pm New York / 5 pm London*
Click this Zoom link to join us on Tuesday:
https://zoom.us/j/438979251   ​​​​​​​
* Yes, it's true, the U.S. and U.K. are only 4 hours apart between March 11th and 25th because of the difference in when we change our clocks forward for the Spring. 🙂